Our neighbor Lahcen threw an engagement party for his daughter on November 9th.  The first we knew of it was the convoy of cars pulling up to park along the street as the fiancé's family arrived.  Actually, we'd had some earlier clues: music playing in the house and the occasional burst of ululation.  I really want to learn how to ululate: I'm so impressed by that high, vibrato-on-steroids female cry that defines celebration here.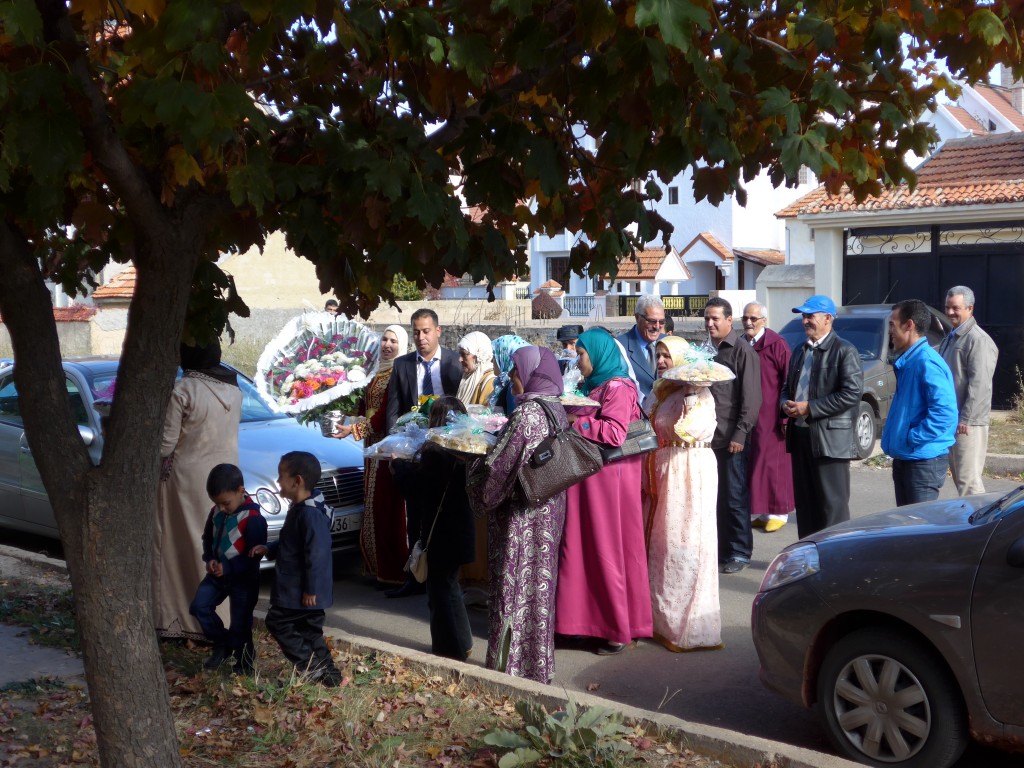 The family, bearing many platters of sweets and a beautiful array of flowers, is greeted with another set of ululations, and music at the gate.

Inside, the two families sit together and share some sweets, each family on a side of the traditional salon.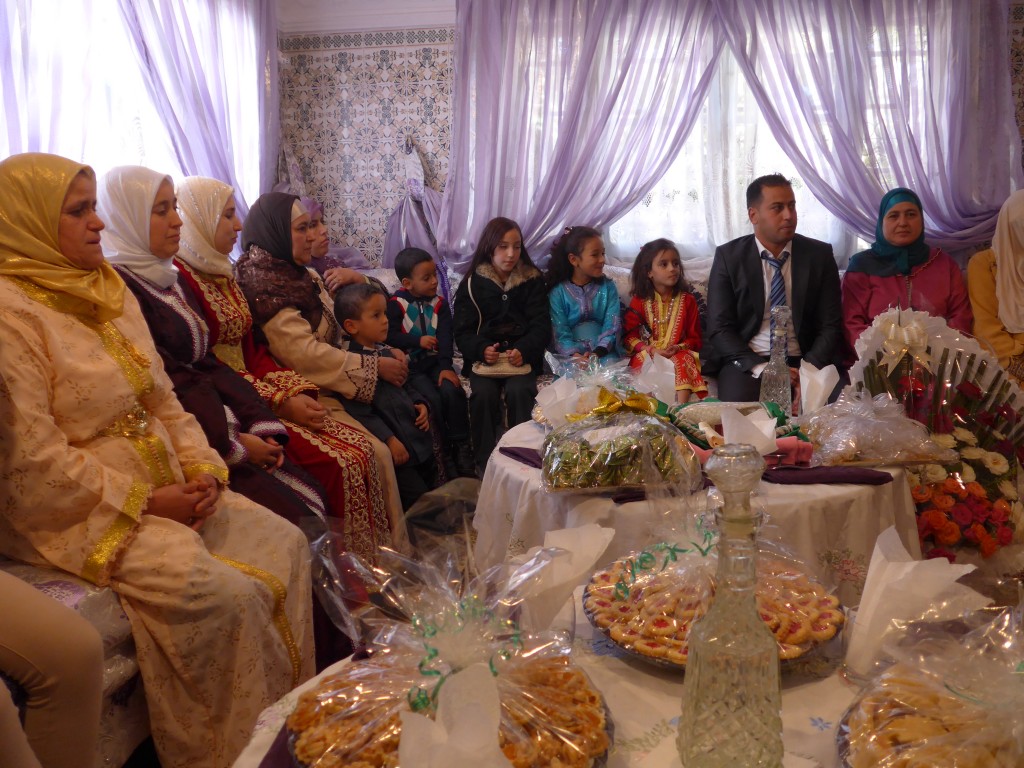 The family has some professional help in serving drinks.  There are many people to serve.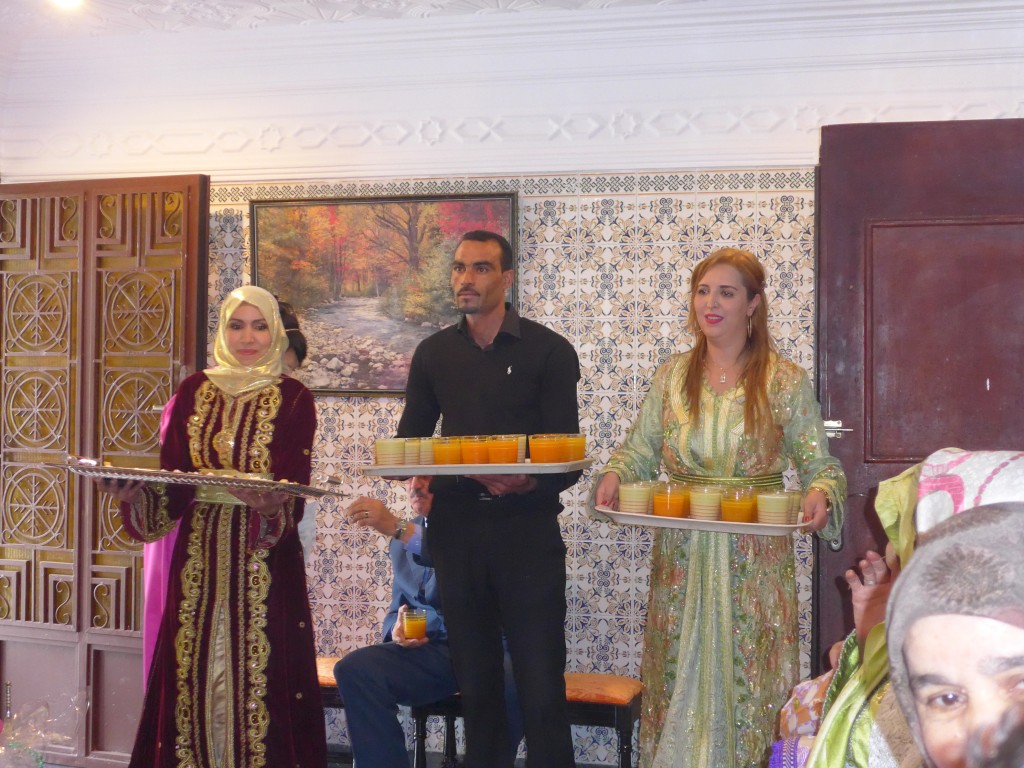 The men and women separate into two separate groups.  James has gone with the men, who are nibbling on pastilla, a flaky pastry filled with chicken or occasionally pigeon.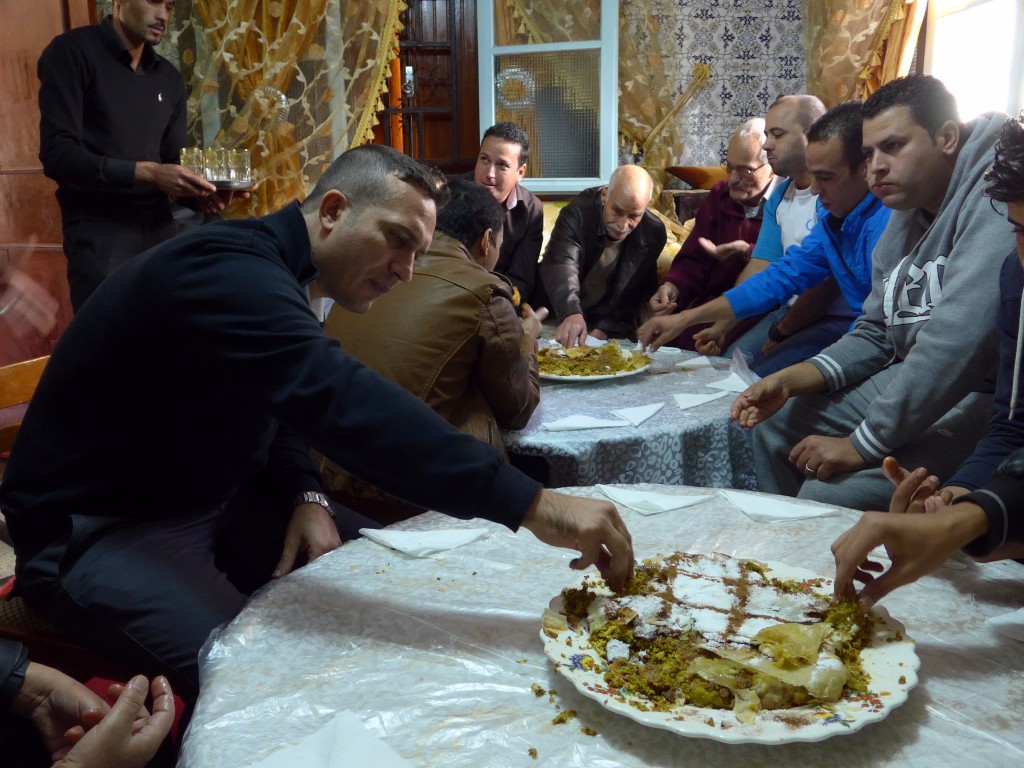 Lahcen, the proud papa.  He's a good neighbor and a kind man.  Whenever he sees us looking intrigued by something happening in his house, he invites us in.  We miss him and his family now that we've shifted homes again.  But we'll be back!