Si and Dorrie were our first visitors, back at the end of October.


Then Meg came for a long weekend in January, but somehow we seem not to have taken any photographs of her visit.  Hshouma!
Mid February,  Martin, Sophie, Alice, Joel, and Gabriel dropped in for just shy of a week. Jeremy was predictably thrilled to have visitors!


They walked for miles to get to the giant pinecones of Michlifen, because it had rained and the car couldn't get over the muddy pass.  Then we loaned them our car and they went off for a couple of nights in the desert before traveling on to Fès.  Snow, sand dunes, spectacle: Morocco has it all.

Then visitor season really ramped up.  Sarah PJ came for a week, and patiently shared her visit not only with Milla and Paul but also with Jim, Lilly, and Ruby.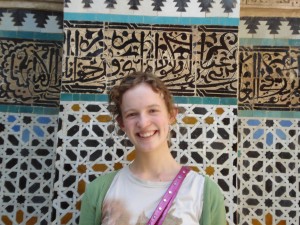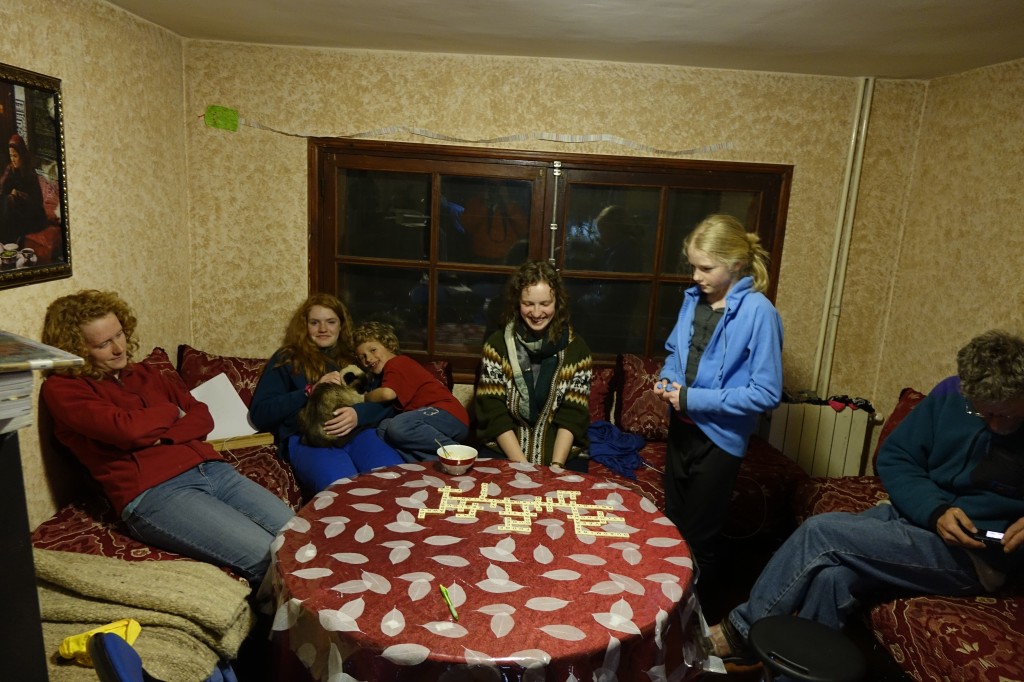 Bananagram skills evolved to a very high level.


The Minnesota Boltons enjoyed Michlifen…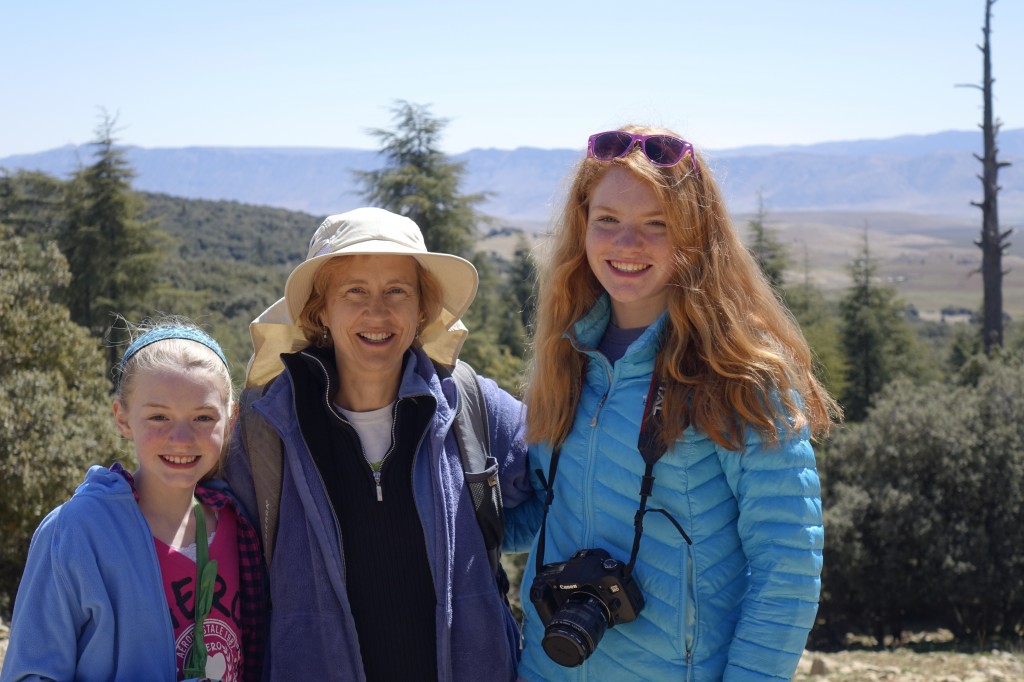 and Fès, especially getting to know the carpet-knotters.

And then there was the desert–but that requires its own post.
A couple of days after the Minnesota Boltons flew on to Paris, James left for a conference in Detroit.  The day he returned, Anne, Martin, and William arrived for a few days visit.  They too went to see the giant pinecones at Michlifen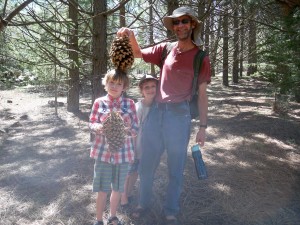 and enjoyed the Ben Smim valley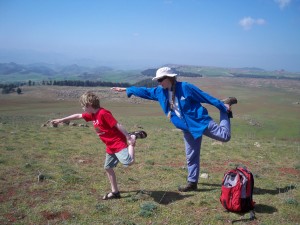 and they were here for Palm Sunday and the traditional donkey ride at Tarmilat.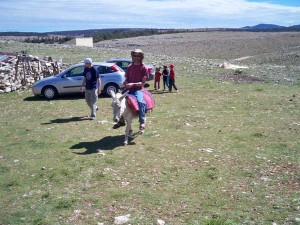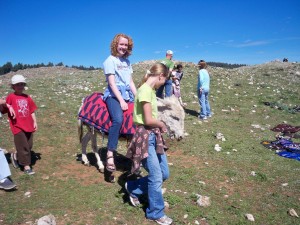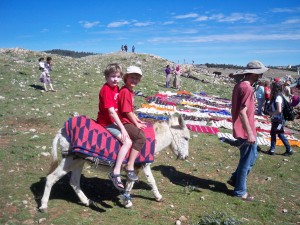 The day after they left, Rachel arrived for just under a week.  She treated me to an overnight at a very nice riad in Fès (Riad Rcif),

and we wandered the medina, even going so far as to visit a leather shop with an overview of the tanneries.
When I had to catch up on work, James and Jeremy and Rachel went and climbed a volcano near Michlifen on a very very windy afternoon:


After some careful persuading, Zoë agreed to skip a day of school and guide us around Walïlï; then we got seriously lost on the way to the old medina of Meknes.  Eventually, a kind taxi-driver led us practically to the gate, after which we managed to follow our noses to a restaurant.


Rachel is a more adventurous eater than anyone in my family.

It was nice to get back to the Meknes Bou Inania: we like getting up onto the roof.
And one of those days, perhaps the last day of the visit, Rachel and I went to meet with Hassan the rug-seller in Azrou, where we each bought a rug. (Actually, I bought two, antiques I couldn't resist.  Who knows where we'll put them?)

At my request, Hassan dug out the old photo of his father posing with the American military unit he joined during World War II.
Such a lot of history in every fold and tear, in every knotted thread.
In the fall, we had worried that no one would ever take us up on the invitation to visit.  But now, our Moroccan friends proclaim us nice people because of all our visitors.  This is Morocco: hospitality is key.  Visitors are a necessary part of street cred.  Thanks to all who have come!