We got to Marrakesh in time to take in the Djemma el Fnaa by night, with the Koutoubia presiding in the background.


This time, we let Jeremy stay up late so we could all wander by the food stalls, looking (on my behalf) for a halqa, a story circle.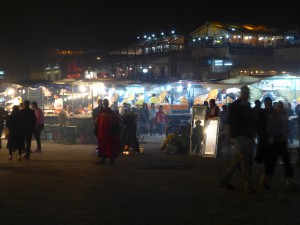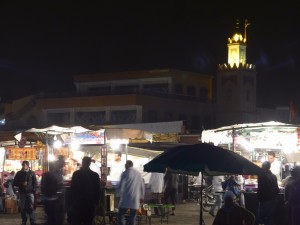 When we spotted something hopeful–a group of men standing close around a man with arcane objects–we sent James over for a closer look.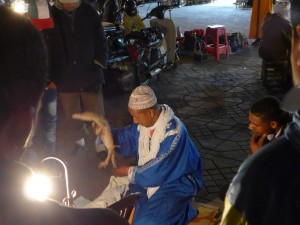 Of course it was impossible to grasp the meaning of what was being said…
The next morning, we had breakfast at the Café des Épices, overlooking the Rabia Qdima: a great spot for people-watching.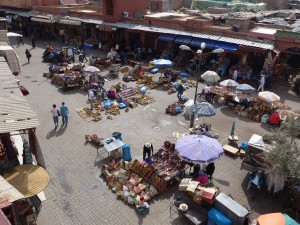 Little clusters of people, washing up against carts or stalls, deep in conversation: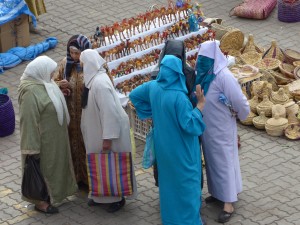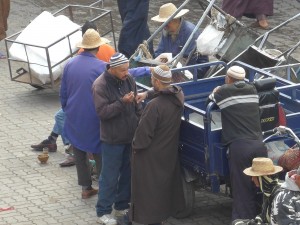 People moving through, on pressing business.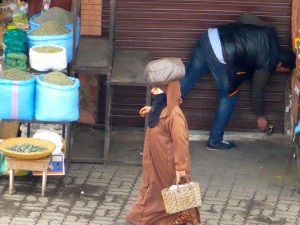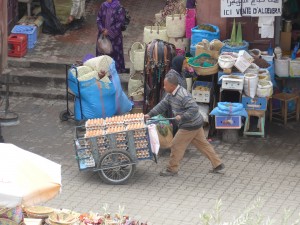 People hard at work.  The henna station was particularly fascinating: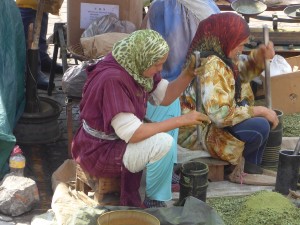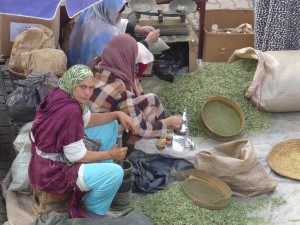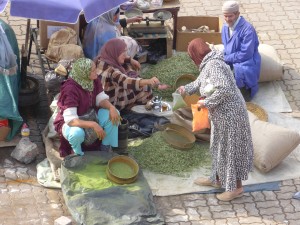 And then there was the fashion shoot taking place in the midst of everything: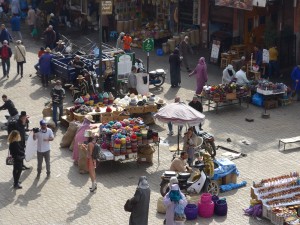 But no one seemed to take much notice: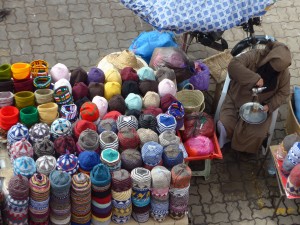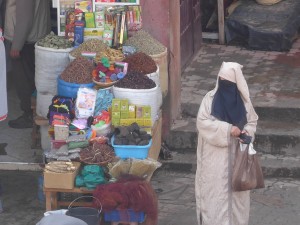 After breakfast, we tried to take in some of the Marrakesh Biennale.  A few of the exhibits were particularly interesting from a human geography / storytelling perspective.  "Shadow of the Smokeless Fire" combined a series of paintings with "soundscape" of voices murmuring story fragments (also posted on the wall in three languages):

Still more ambitious: a project that bussed participants from Marrakesh into surrounding mountain villages to make art with the residents of those villages.  Children painting rocks; groups gathering rubbish such as plastic bags (rubbish) to sew into blankets and clothing.  This project had already finished by the time we reached Marrakesh: photos of the project were posted.  It looked fabulous: I would have loved a chance to participate.   
When the children's eyes started to glaze over, we went to visit our friend Hassan the woodcarver, with a shop around the corner from the Qubba.

He gave us all some tea (teapot, glasses, and stools all summoned up from multiple surrounding shops), and then he and a friend? neighbor? brother? dressed Jeremy up ready for the Sahara:

We had a late lunch on the run, and then headed out of the medina to find the spanking new Café Clock Marrakesh.  They were still painting!  In the afternoon Zoë had an oud lesson, in which she learned an Andalusian scale, an Arabic scale (with quarter tones beyond half-point of the Western sharp/flat), and two songs.  She thought she wanted me learning as well, but she left me in the dust within about 15 minutes.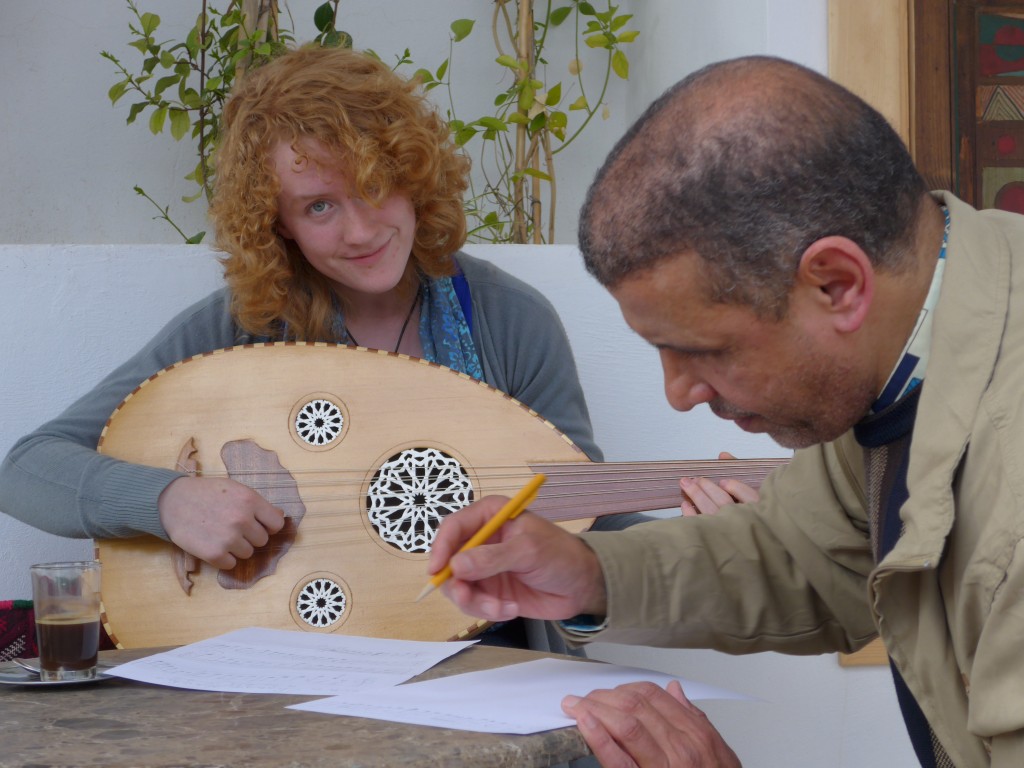 Then, just before supper: storytelling, alternating between a traditional storyteller (haqayat, I think the term is) working in Darija and his young apprentices, telling traditional stories in English.  I loved both, even though I only caught a fraction of the Darija: the performance element was such fun to watch.
Jeremy got restless, so James took him off for a wander, and they discovered an argan oil shop where Jeremy was allowed to grind his own argan nuts!  What fun!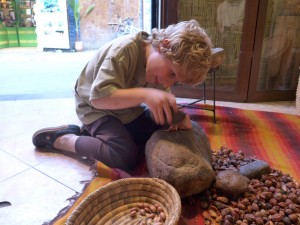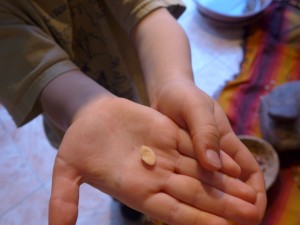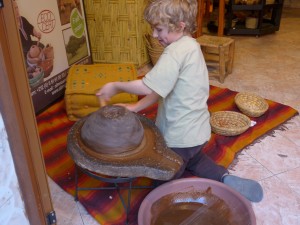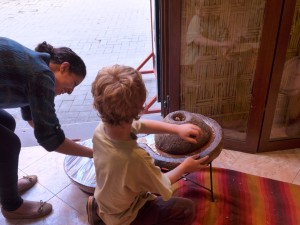 Then, after the storytelling, and during dinner (with our friend Ellen from Amsterdam), Jeremy chatted up Sara, one of the storytellers, at the bar.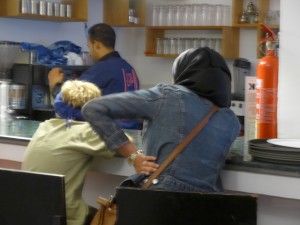 And before she left, Sara came and brought Jeremy her Skype address!  If this is Jem's life at seven years old, how are we ever going to survive adolescence?