We got tired of waiting for Youssef to produce the car we're supposed to be buying, so we rented a wreck for a week and drove north to Chefchaouen.  This small town in the Rif mountains must be one of the most beautiful places I have ever visited, so I will mostly let the photos speak for themselves.

The drive north was brutal: the car had no air-conditioning, and the plains of central Morocco get hot-hot-hot in mid-August.  The roads, which are indeed much better than they might be, are still pretty bumpy, and the checkerboard of cultivated fields comes in a drier, more dramatic palette here than in the mid-Atlantic landscape I'm more used to.

We were very impressed by the cantilevered loading of hay and straw bales on these trucks: the load at times seems to be double the size of the truck carrying it.
By the time we reached the mountains, we were gasping for water and slightly cooler air.  Chefchaouen was a sight for sore eyes.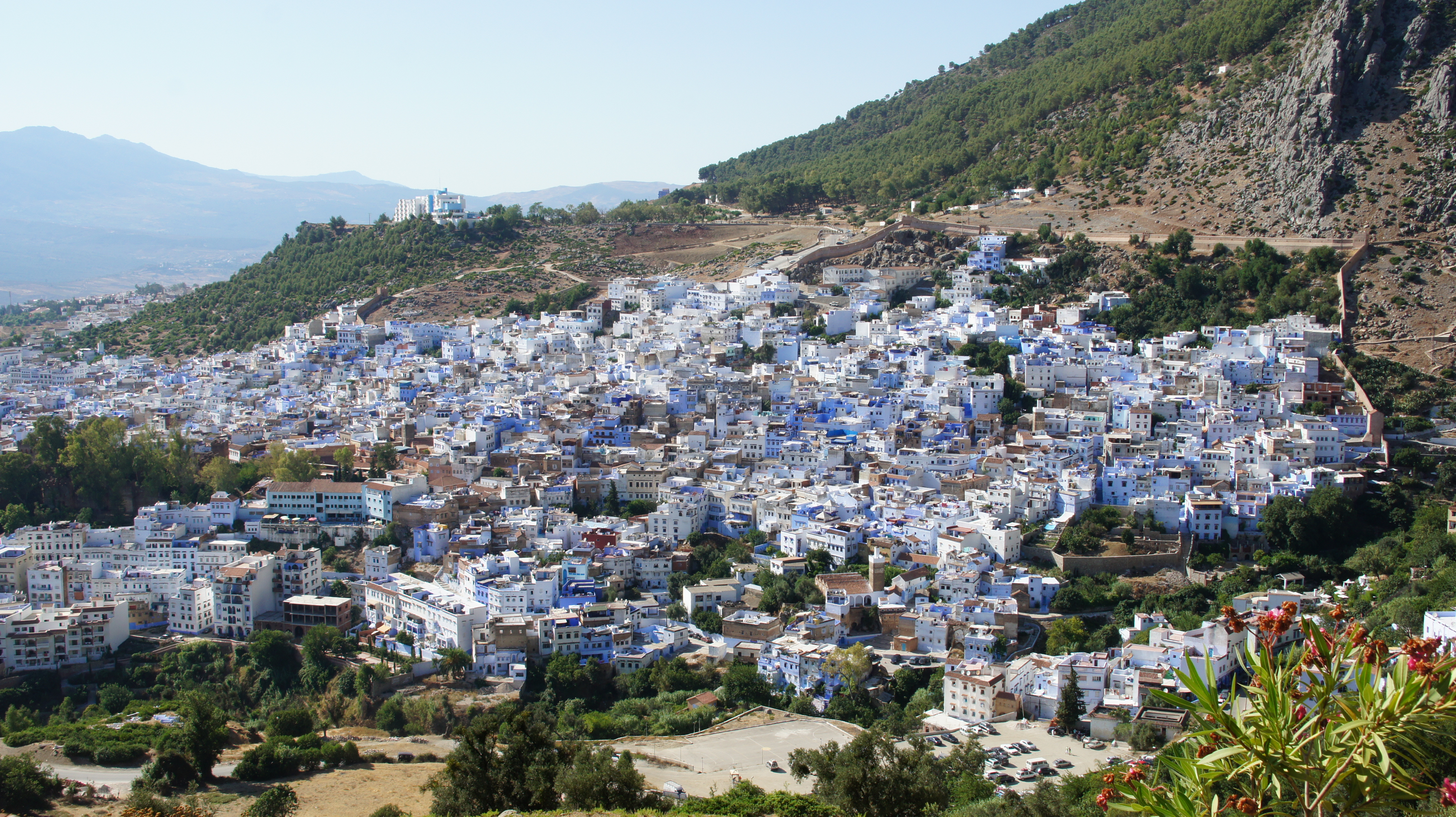 Chaouen is undeniably a tourist town, but it's a relaxed tourist town.  We stayed in an apartment in the medina itself, and over the course of our visit,  we saw the shops and the townspeople relaxing with one another rather than performing for tourists.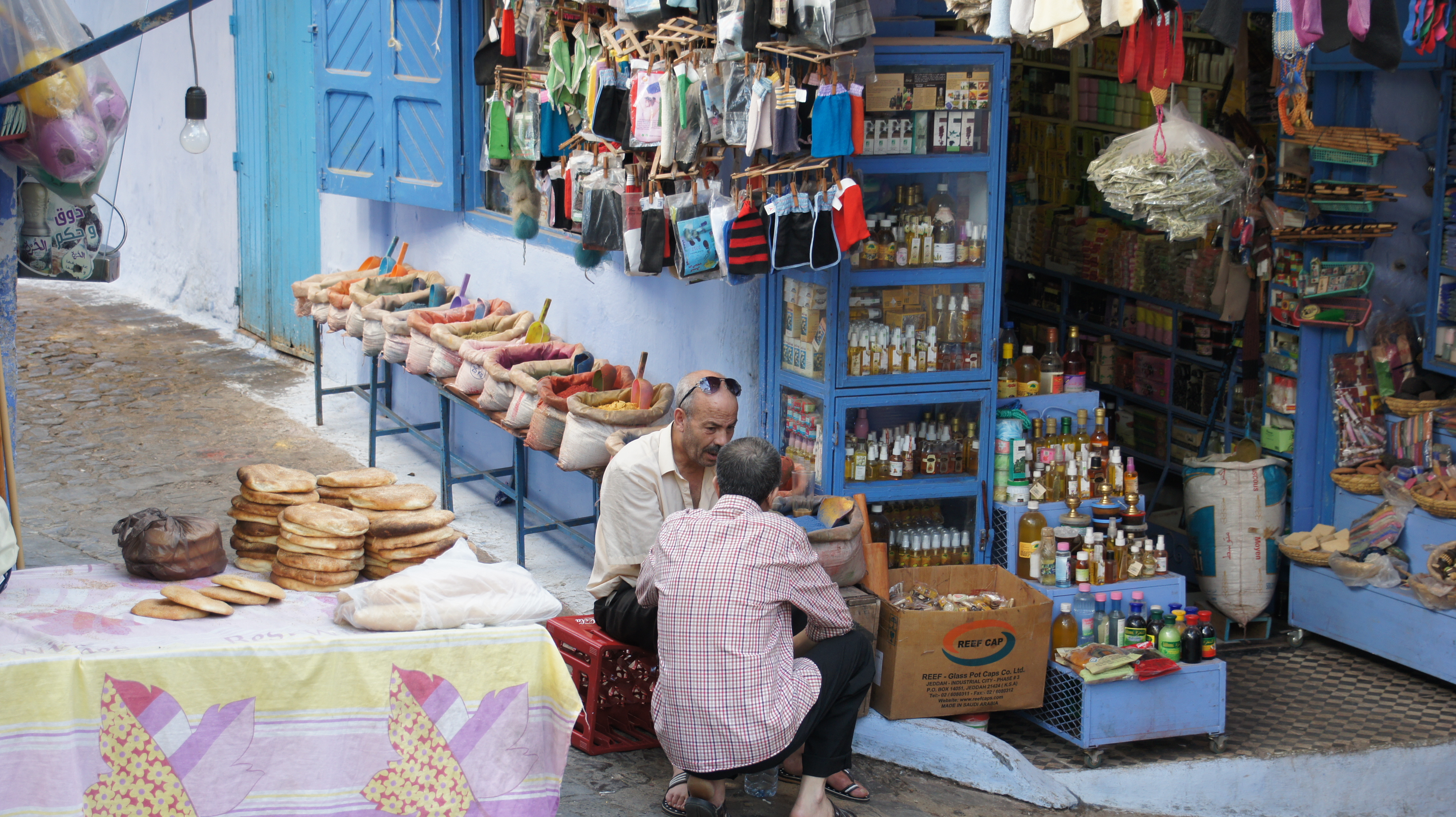 This is not to imply that we were not busy being tourists ourselves, of course.  There was Jeremy's favorite woodworking shop, where we spent so much time, we bought a nominal spatula out of sheer embarrassment.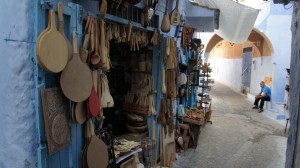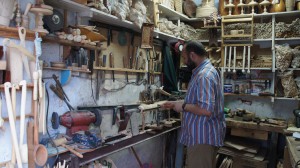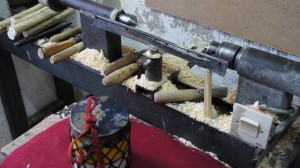 Jeremy also loved the scent, soap, and potion shop: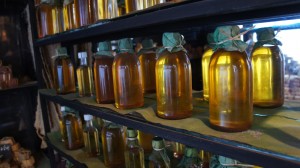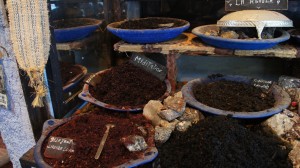 There were artisanal workshops, where the master weaver took a liking to Jeremy; he was about the age of the weaver's own sons, who were already helping out in the workshop.  We were particularly intrigued by the use of appropriate technology: bicycle wheels being used to wind weaving bobbins.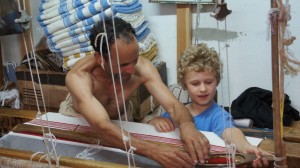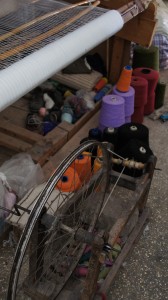 Why so many colors, James wanted to know, if you're only going to paint the buildings blue?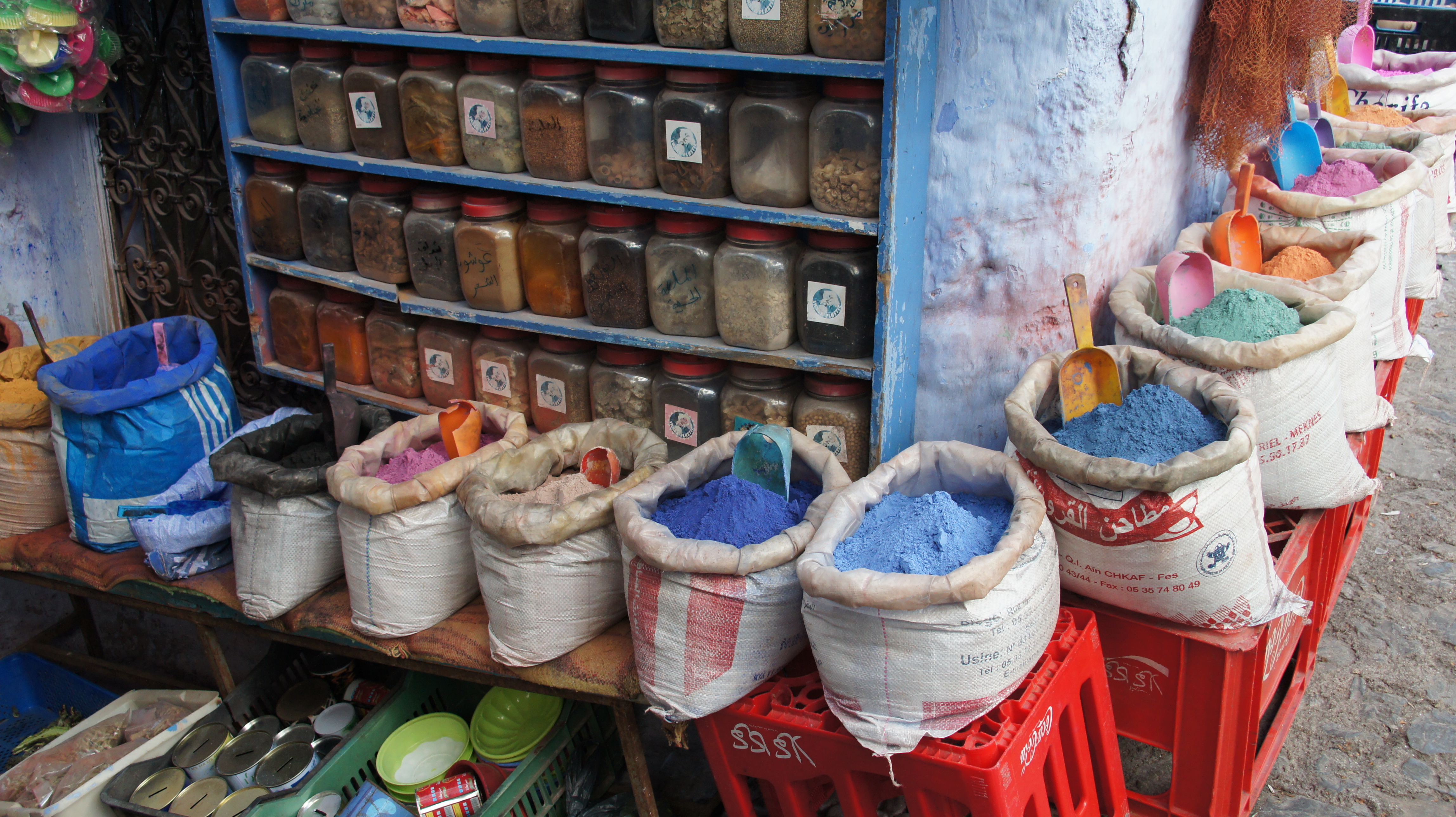 But of course there's all the interior colors and careful wood-painting (zouaq) to consider as well: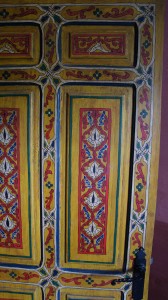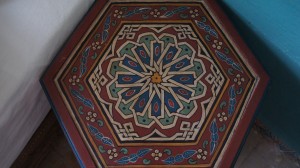 In the heat of the afternoon, we joined a host of other, mostly Moroccan tourists, trying to cool off at the Ras el Ma, the little waterfall just outside of town: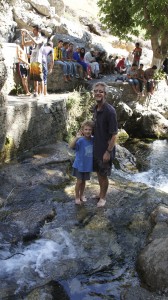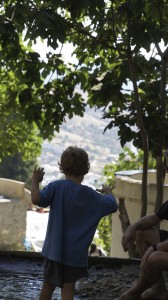 And we loved eating dinner looking down on the bustle of the central square: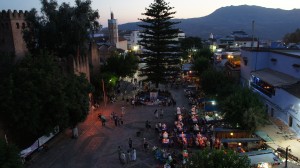 But mostly, we loved the quiet early mornings…
and the sense that we were taking a long drink of something–color or beauty or peace–that we had been craving for years without ever realizing it.