Life goes on.  It's the end of October, but the world around us seems brimming over with life and fertility, from our neighbor's hedge, full of bees and butterflies,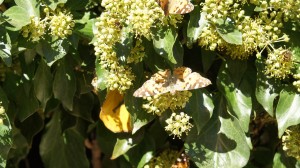 to the praying mantis on our bicycle wheel,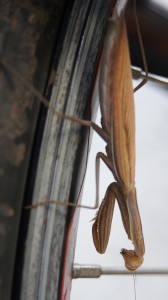 to the monkeys (Barbary apes) we see once we manage to get off on our bicycle ride up to the Ras el Ma (the head of the stream).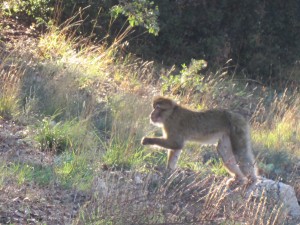 In the afternoon, we drive around the "lake circuit" near Ifrane and marvel at the color of the (sorry to say) scum lightly coating the nearby lake, Dayat Hachlaf,


the birds on the lake, undeterred by the odd coloration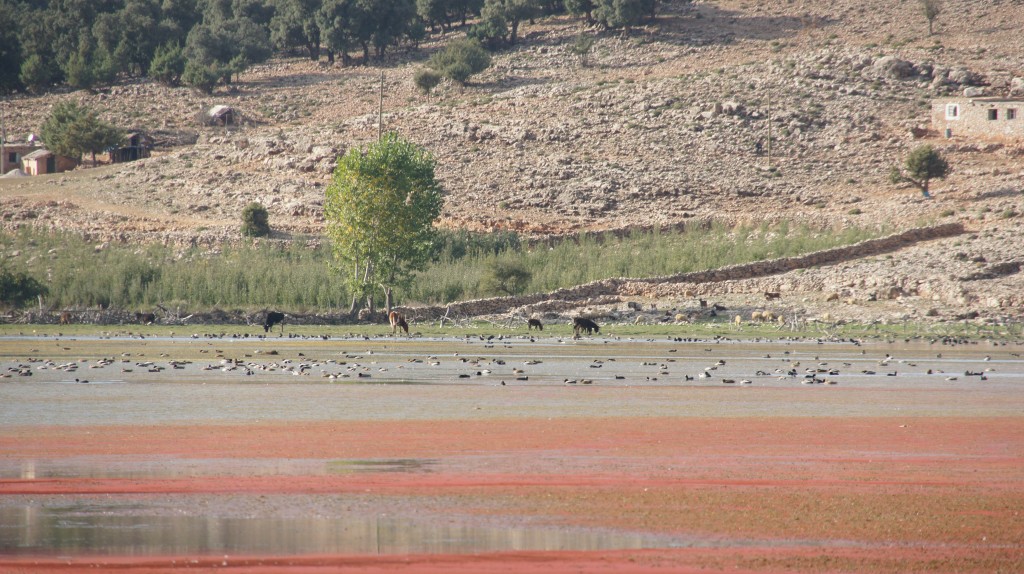 and the cows and sheep grazing nearby, with boys playing football in amongst them.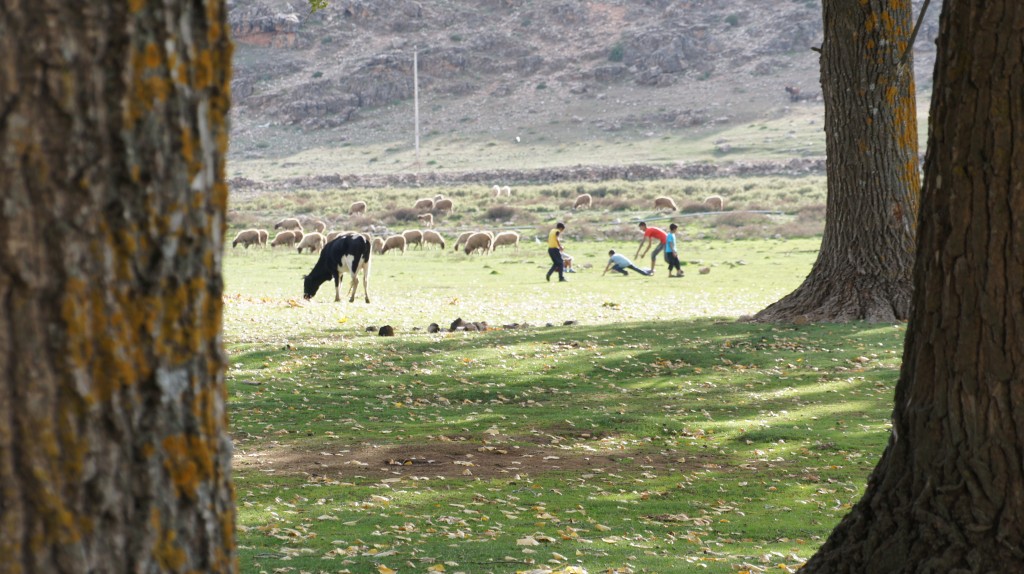 Our favorite lake is the largest, Dayat Aaoua: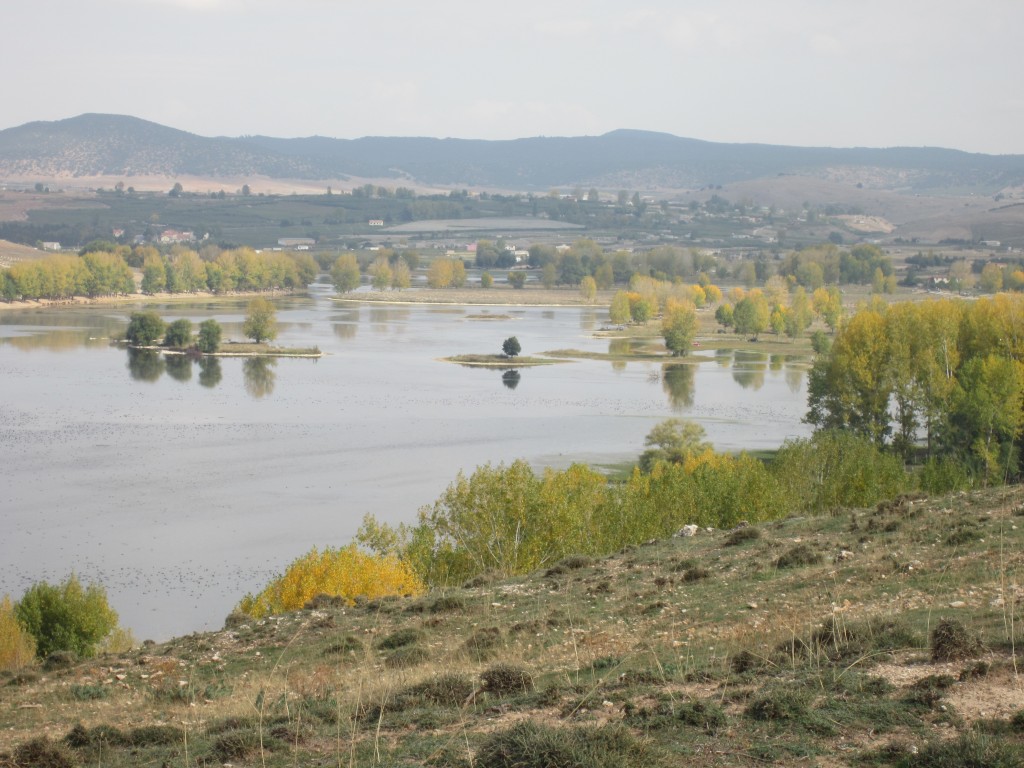 We climb the hill above the families picnicking with their impromptu barbecues and marvel at the wildflowers.  Who says there's no second spring?  In Ifrane, with the September rains, the ground turns green and a multitude of flowers appear.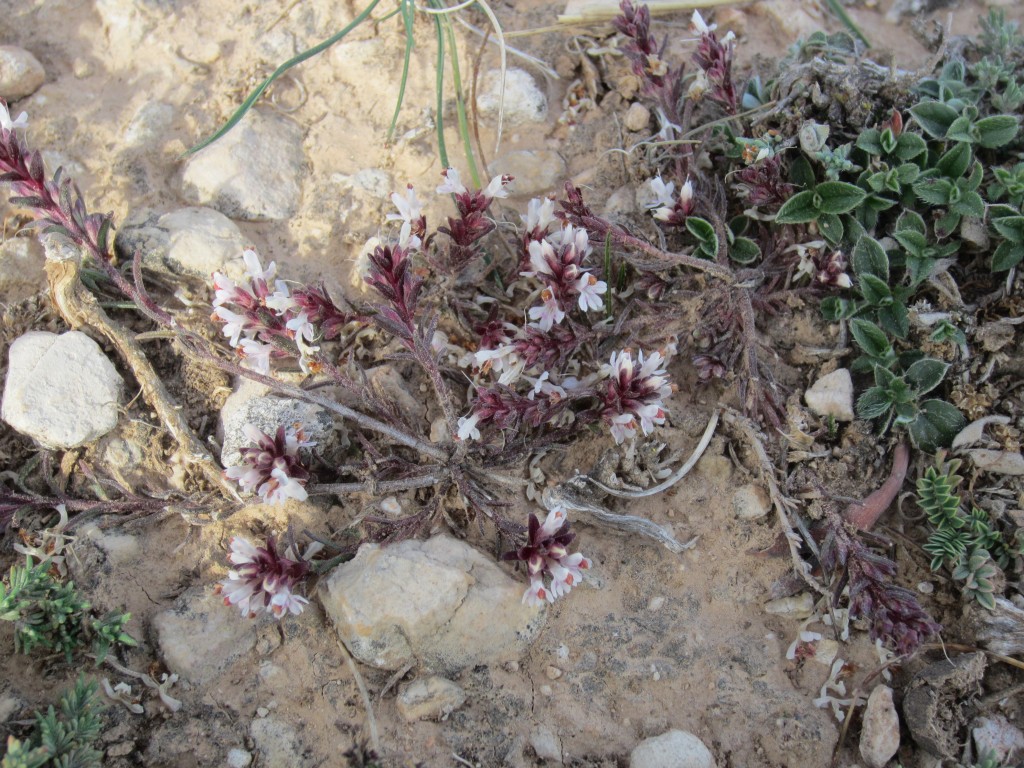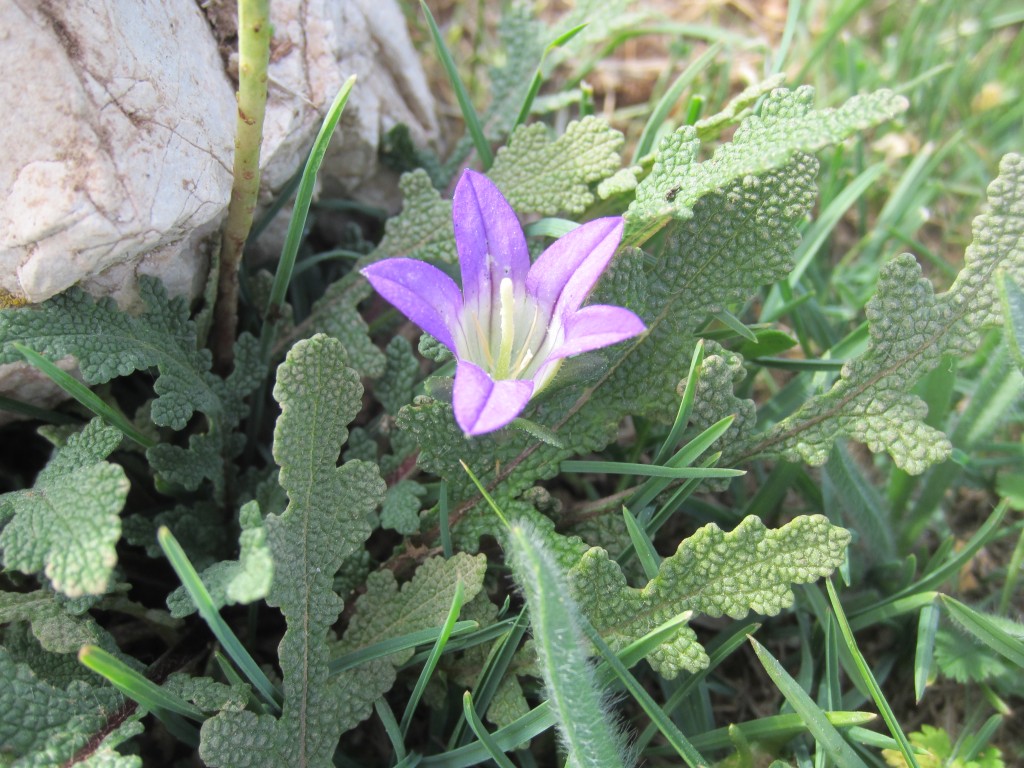 Zoë and I go for a little extra wander.  In the upper left of the photo, you can see one of the many local orchards, with netting spread over the small trees to offer shelter from the blazing summer sun.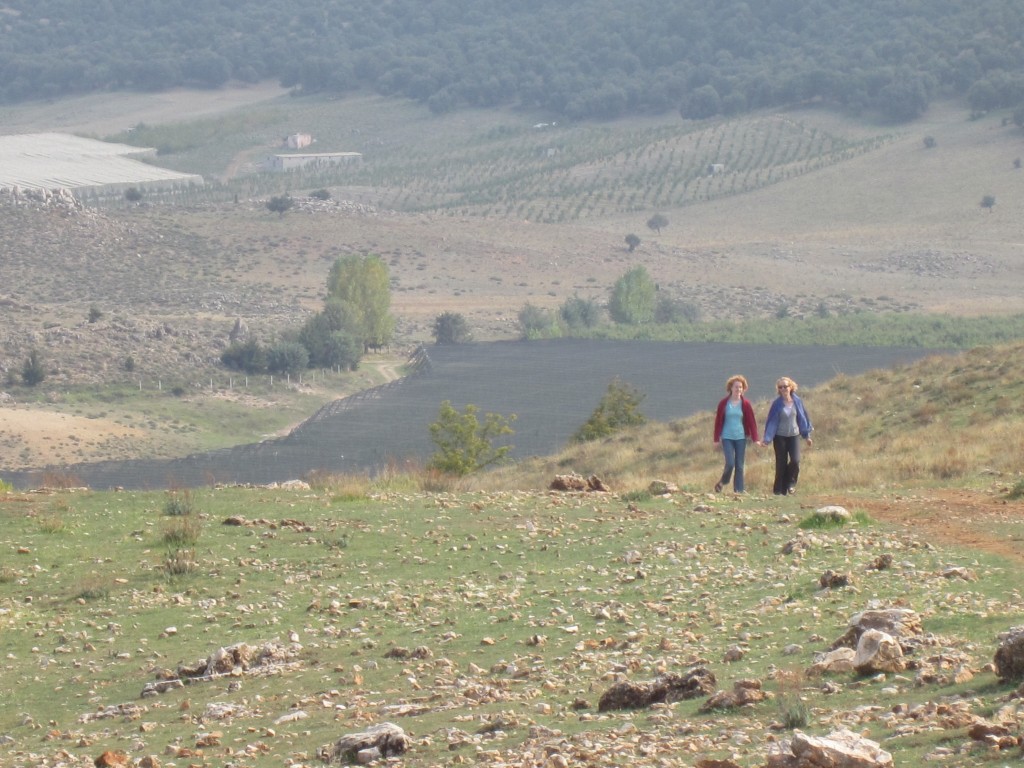 Meanwhile, James and Jeremy play peekaboo by the lakeside.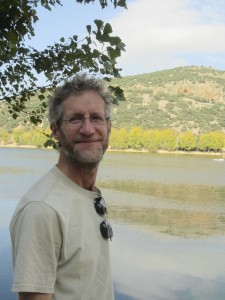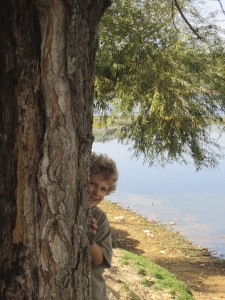 Back home, at dusk, a boy and his dad turn a plastic bag and a couple of sticks into a kite to fly into the sunset…