Despite Jeremy's worries, Santa managed to find his way to Imlil on Christmas eve.  Jeremy woke and was sad not to see any presents, but when he went back to the foot of his bed, he felt something that rustled! Like wrapping paper!  (Wrapping paper is not exactly prevalent in Morocco. Thanks, Jeff.)  And the definition of Christmas morning delight was that the whole bed was covered in wrapping paper–which we then popped into the fire at breakfast.  Best of all was the fact that Santa had brought Jeremy things his parents had refused to get him: a "magic" lipstick that starts out green and turns red, a toy that shoots up into the sky on a rubber band, and a variety of scarves.


Jeremy went to town with that magic lipstick.  Luckily, Zoe reminded us in the nick of time that the magic lipstick worked because it included henna, which might last significantly longer than 24 hours–we scrubbed his face, but his arms remained pink for several days.
The room came with some djellabas, presumably on loan against the cold (and it was cold!): we dressed up for a family Christmas photo: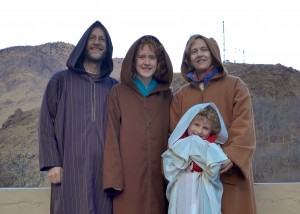 Zoë looked the best in her get-up, though:

After breakfast, we packed up, and then went out to the road, where a mule and muleteer were waiting for us.  Jeremy was very nervous about getting on the mule to start with, but soon he was having a blast: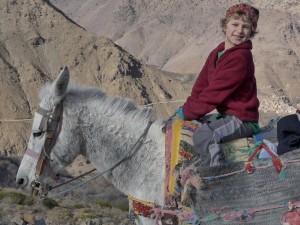 And when Zoë's asthma started to kick in up the steepest ascent, she caught a little ride too.  Think about Mary on that road to Jerusalem.  Or maybe not.  Peekaboo!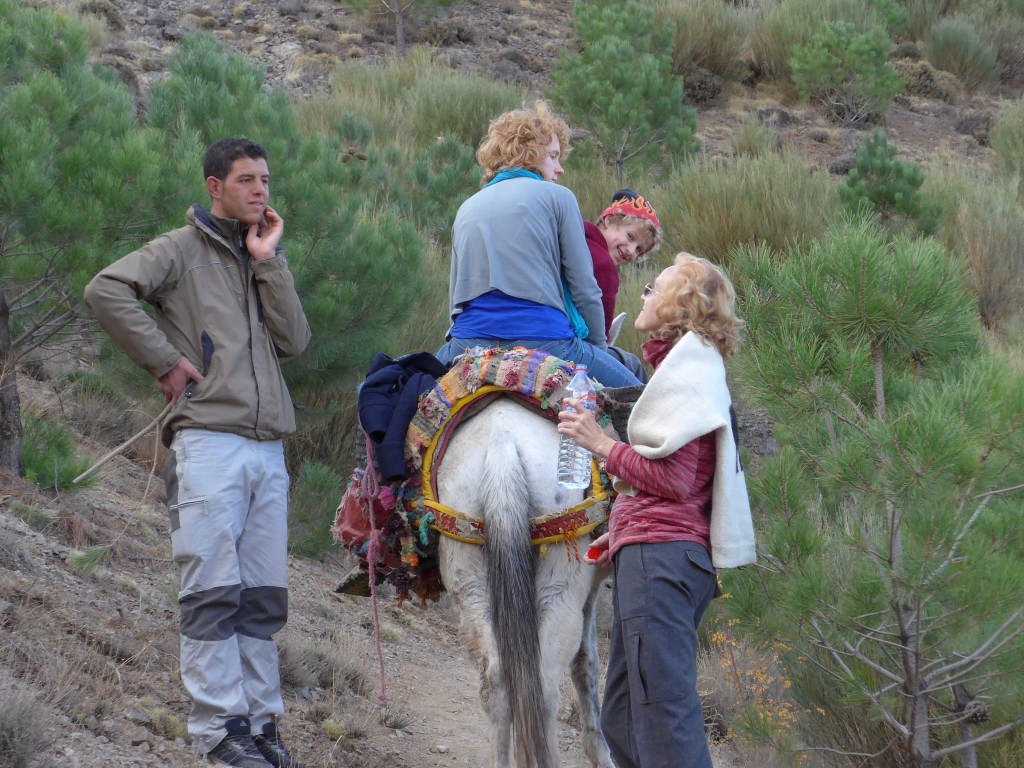 Family Christmas portrait number 2: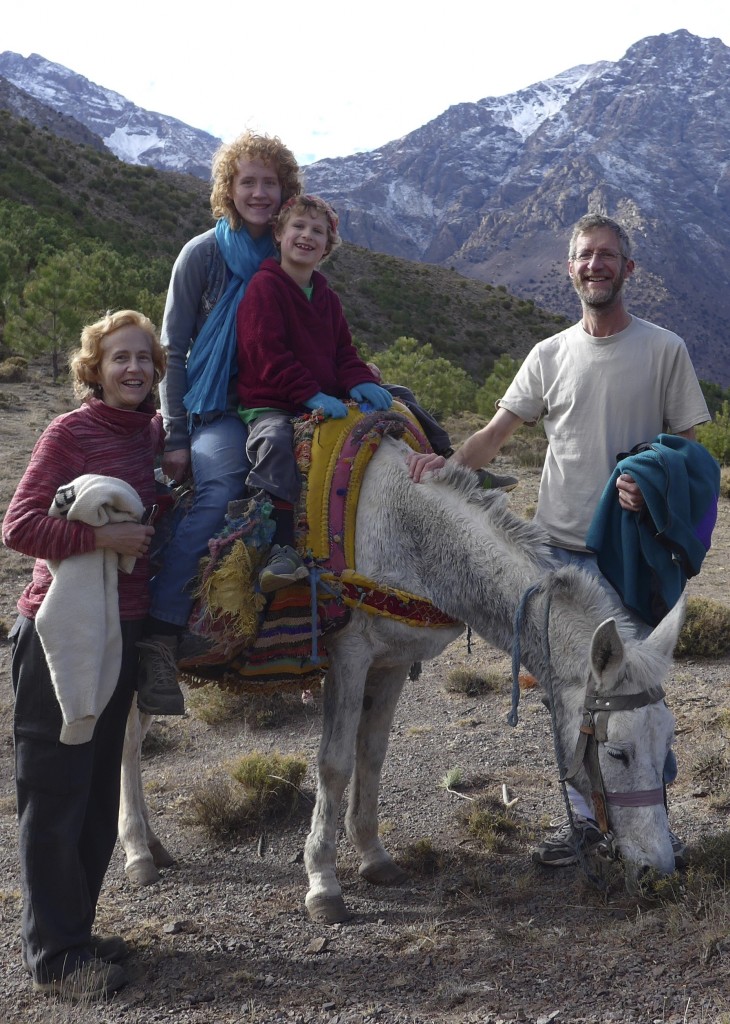 The mountains were beautiful, and the mule meant that we were all having a great time on this hike.  Jeremy got to feel very independent and strong…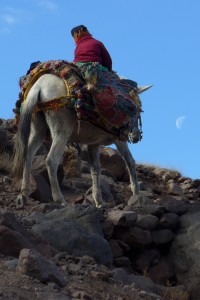 and we all enjoyed the cloud-scapes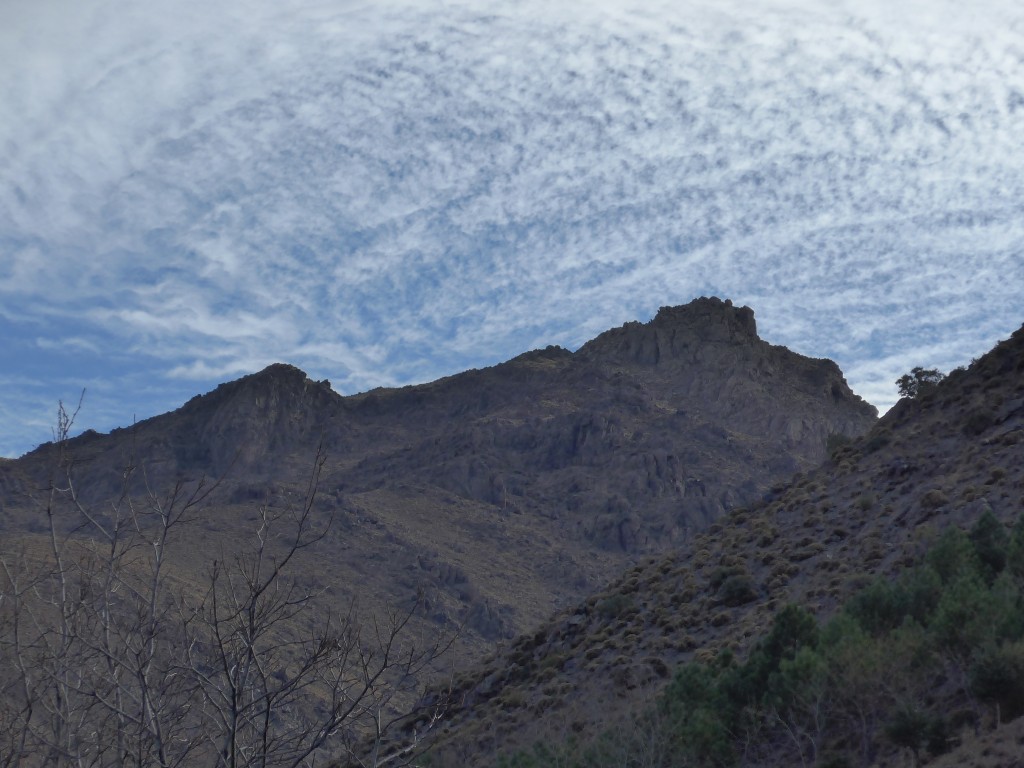 the patchwork hills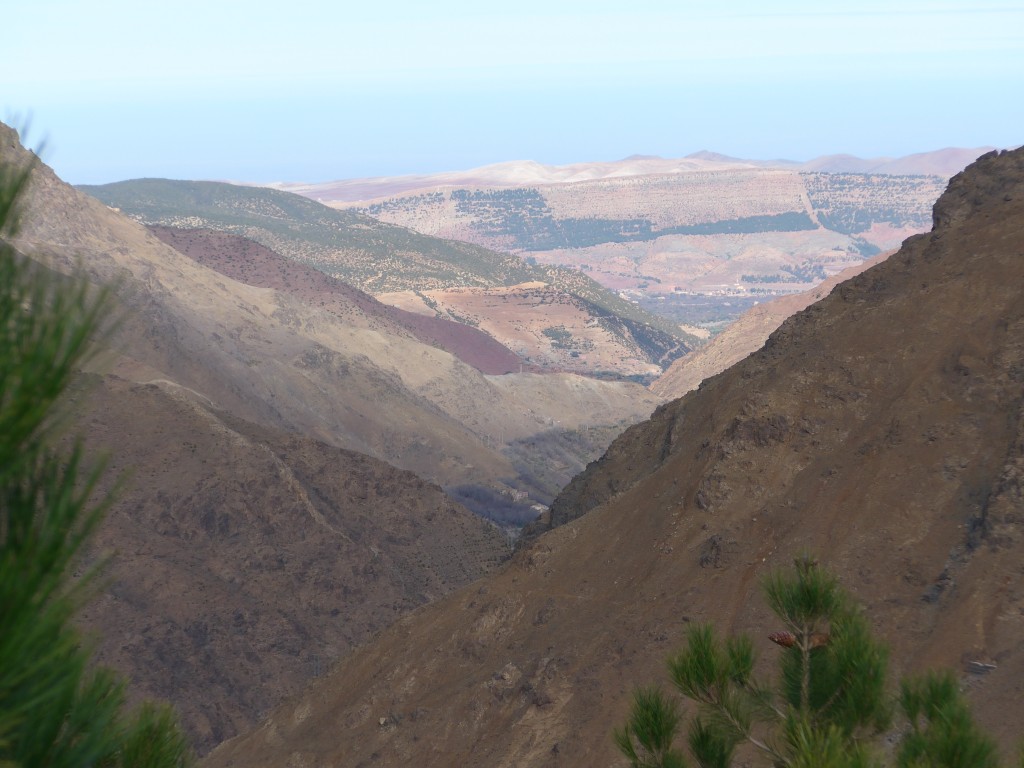 the clever terracing of the hills and towns (OK, maybe that was just me enjoying it for all of us).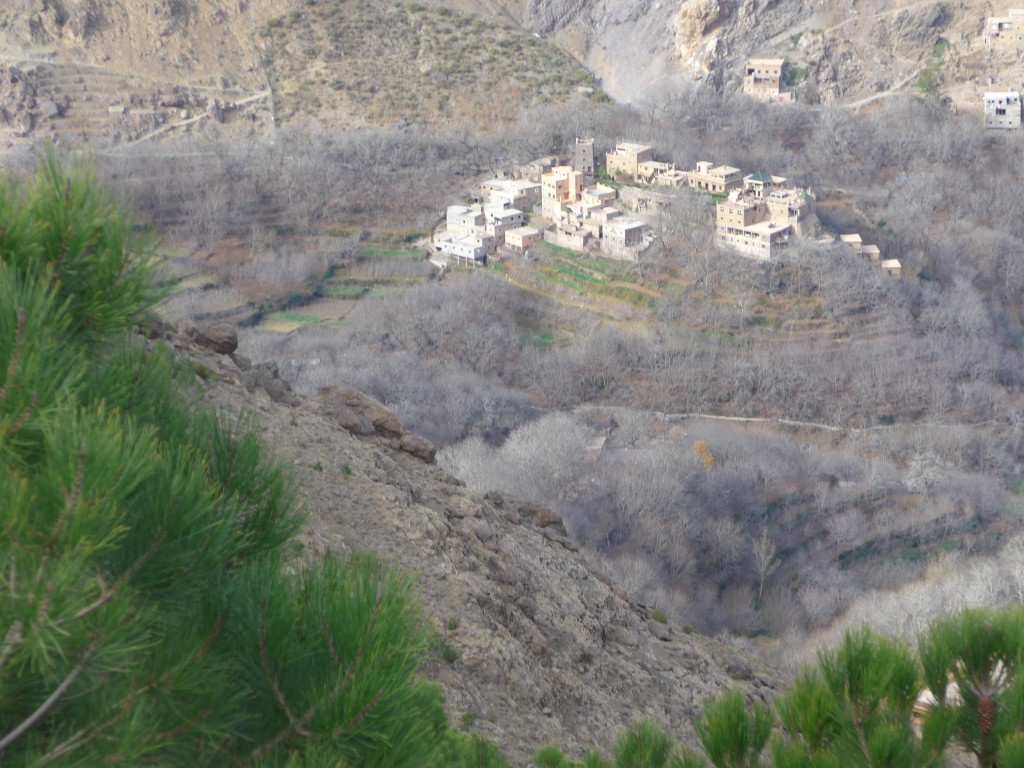 We had hoped to find deep snow here, to answer Zoë's longings, but this was the closest we came, really.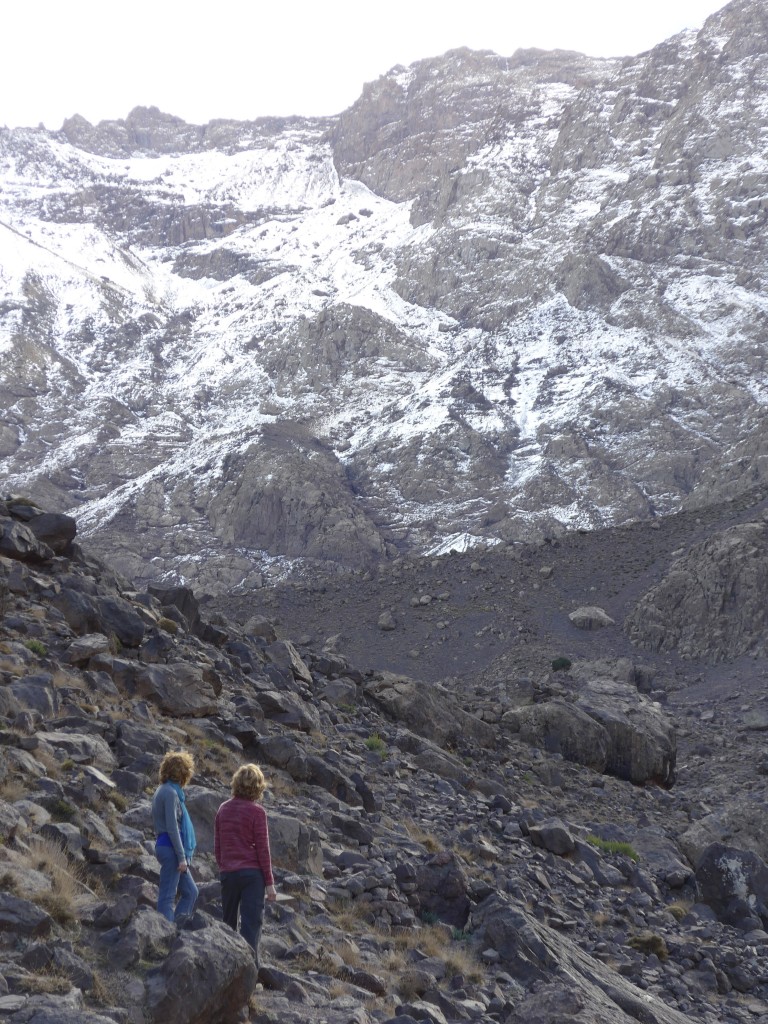 The second half of the path led through a "forest" full of fruit and nut trees and carefully dug irrigation channels (I'll spare you the details just this once).  I want to come back and see it all in blossom in the springtime (insh'allah).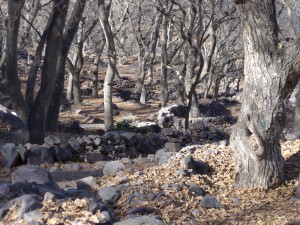 We were sad when we reached the end of our trail, but at the same time, we were ready to get on the road to Essaouira, to meet up again with Jeff and Nancy.
Bonus point if you can find the goat below in less than five seconds: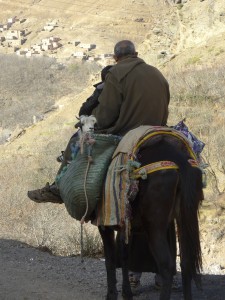 They're everywhere, really.  As are vibrant colors and designs.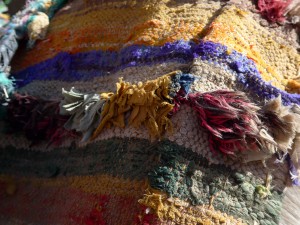 James took a brave back road to Essaouira, taking us past another massive dam and reservoir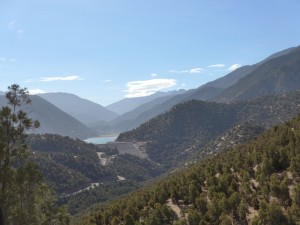 and along the side of this carefully cultivated wash, or dry river bed.  Farmers must have to brace themselves against the likelihood of disaster if the rains ever come in earnest.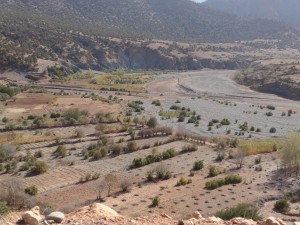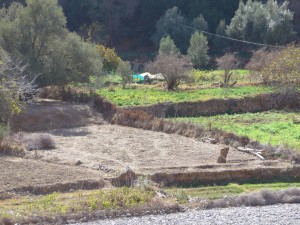 Ironically, the worst of the road was not the part marked as a possible piste through the mountains, but the heavily traveled road not quite wide enough for two cars.  Too many games of chicken were played that sunny afternoon.  At least the road was swept for us.