Minerals and fossils are big business in Morocco: tourist stops across the country present them for sale.  The aridity of the landscape works to preserve specimens, I'm told, but I think the broad expanse of land not being used for other purposes plus the availability of labor also contributes to the concentration on fossils.  Online, I see many warnings about "fake Moroccan trilobites" being shipped abroad, but the Tahiri fossil museum in Rissani is, as too many other shopkeepers have (over-enthusiastically) promised, "a feast for the eyes."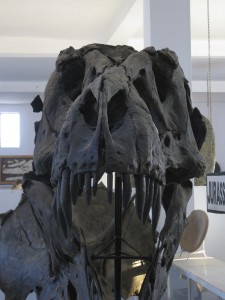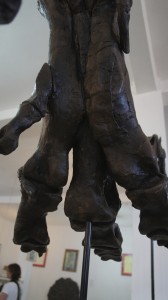 The mounted dinosaur skeletons are satisfyingly predatory: don't let yourself be swallowed,  stomped, or spiked!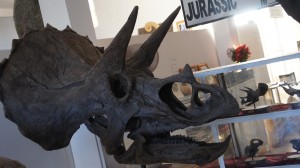 Some of the fossils remind me a little to vividly that I'm looking at evidence of a world covered in bugs: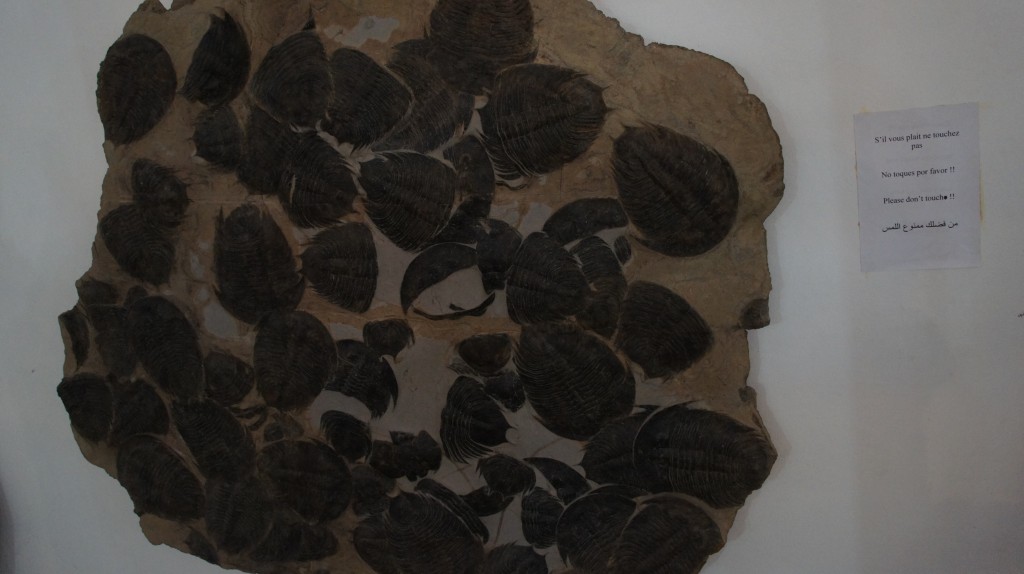 But other carefully prepared samples evoke a wonderful underwater world: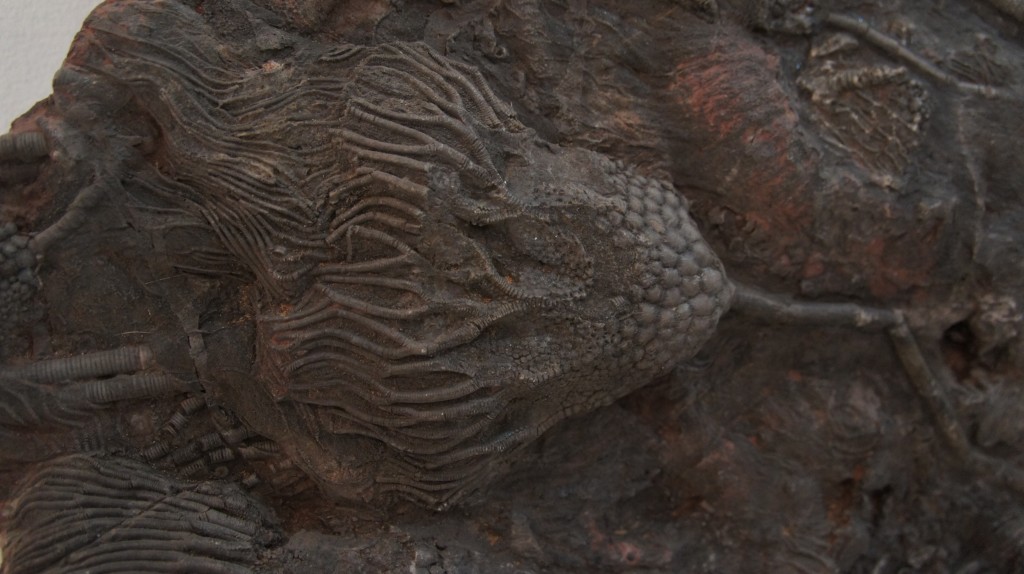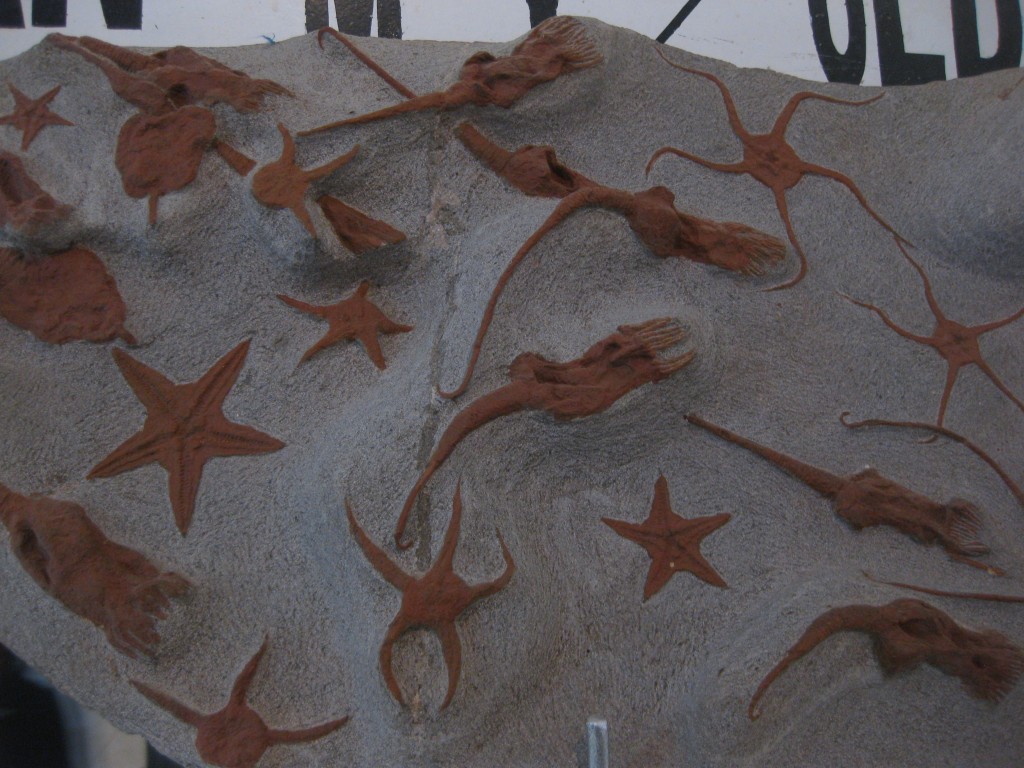 And the highly polished tablets of ammonite and orthoceratoid fossils somehow make me think of planets and shooting stars: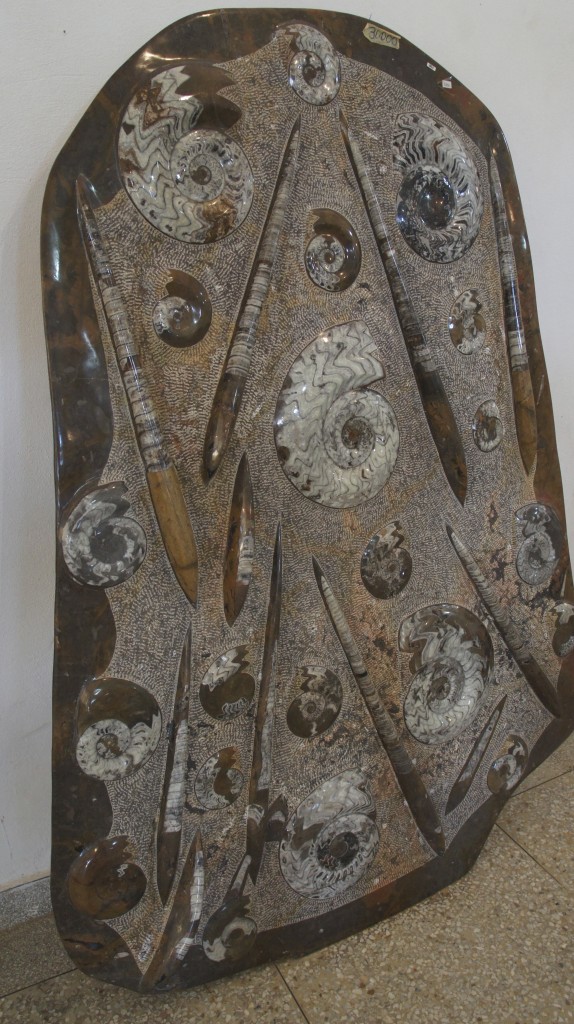 Or shoals of fish: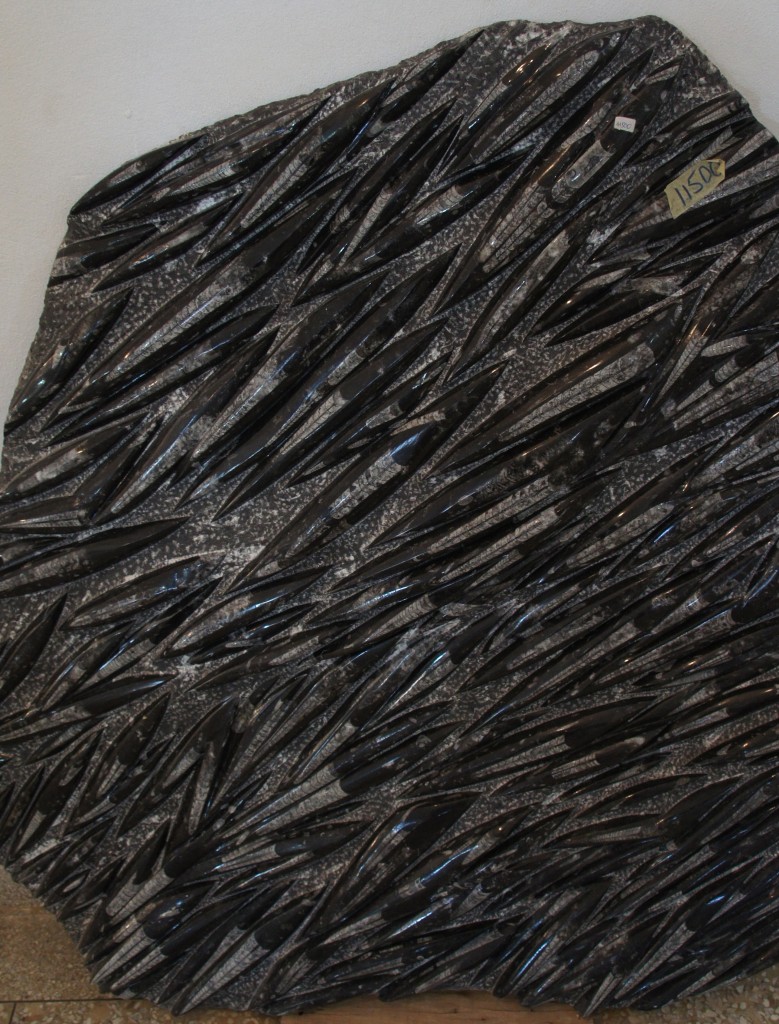 Back in the workshop, we watch as samples are cleaned using dental equipment to polish away fragments of dirt and sand.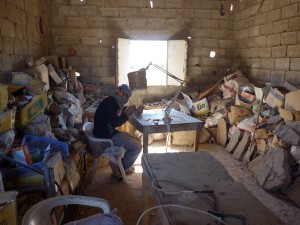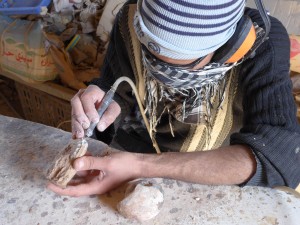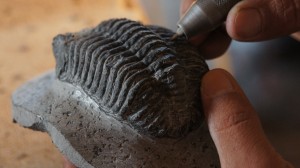 Members of staff here have contributed to the relatively recent discovery that trilobites could curve themselves into extravagant shapes–and that they were among the first creatures to develop complex eyes, some of them on stalks.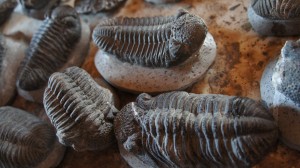 It's a weird and wonderful world.  Imagine having time enough to explore all these fossils, and the piles of geodes waiting on the tables out in the back, on the edge of the desert.